When it comes to modern lighting fixtures, both track lighting and recessed lighting are very popular for both residential and commercial places. Both of them have similarities and differences.
The main difference between recessed lighting and track light is in the track lighting the lighting heads attached in the track which is mounted with the ceiling or wall and have electric supply and in the recessed lighting, the light itself is installed inside the ceiling in a hole where no part from the light hang outside the ceiling.
However, you can use both options in different situations, but which has an advantage over the other? We will guide you about both and their main differences in this article. Let's dig deeper into the details.
What Is Track Lighting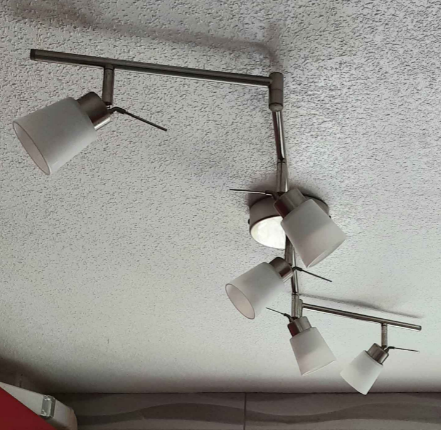 In track lighting, a long track or rail is attached to the wall or the ceiling, and the light heads are attached to that track. Power is provided to the track, and it transfers that power to the light heads. Heads receive the power through the metal clips that are projected out of them and attached with the track—the bulb in the headlights up with the power provided. The lighting heads don't get electricity separately. Electricity is guided through the track and the track delivers it to the lighting head.
There are basically three types of track lighting. Those are basic track lighting systems, monorail track lighting systems, and cable track lighting systems.
Where And How To Use It
You can use track lighting in various ways. For example, you can mount it on the ceiling in a traditional linear way, or you can use a flexible curvy track. There is also a type known as the pendant. Every bulb is hung on a different head in this type, but each one is connected to one track.
You can use it in the bedroom, living room, kitchen, or over the dining table in the home. For esthetic feelings on some occasions, you can also attach a linear track over any window.
It can be used in offices and the doorways of buildings or apartments. They can individually spotlight the items in galleries or museums. People also make crazy use of them in their yachts.
Benefits
The most significant advantage of track lighting is its movability. The heads can move to desired distance in the track. Also, the direction and angle are in our hands, and it gives us total control over the adjustment of the light fixture.
It is too versatile so that you can mount the track at any place. We have mentioned some places above, but many other places can use this kind of lighting.
Its movability also comes in handy where multiple lamps or bulbs are needed. Since you can move the lamps in any direction, you can adjust the head to a less illuminated area or focus the light to any desired point.
The focused lamps also embellish the areas of your house. In addition, they also beautify the pictures and decorative pieces in buildings.
You can also use LED track lighting to conserve energy, thus; saving electricity costs. Moreover, LED track lights remain cool any time you touch them and do not damage your artwork.
Also, track lighting is very flexible and can easily removeable and install in another place.
Its advantage of focused light is also its setback. What if you need equal light in the whole room? It can't offer equal light distribution to every corner, as heads focus only on one spot.
The price of track lighting is a bit on the high side more than the recessed lighting.
If you have a low ceiling, using light fixtures that require hanging, like track lighting, will not be convenient. It can make your ceiling seem extra low.
You will need to clean your track lights as you clean any other home fixtures you have.
What Is Recessed Lighting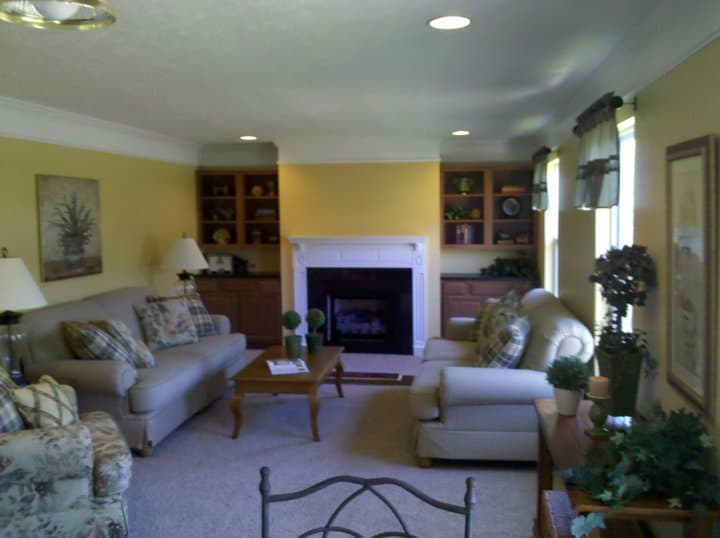 Recessed lighting, also known as downlights or can lights, is a lighting fixture where the lighting is installed inside the ceiling and no part of the lighting hanging outside the ceiling except a few different designs. You can only see the trim and a little bit of the light bulb from the room. Recessed light is very ideal for foom with a low ceiling. Because it doesn't take any extra place from the room. Recessed lightings are set up in a way that makes them flush or almost flush with the ceiling. Its cans are mounted on ceiling joists. Also, they are capped with metal rings or decorative plastic for their finishing. The rings are in many different finishes so that they can match your décor. Also based on housing and trim, different types of recessed lighting are available in these modern days.
You can also install recessed lights on the walls. A cavity is cut, or a hole is left in the area where you want to fit the light bulbs. It will look like the wall has trapped something illuminating.
The wiring and all electrical work remain behind the wall that supplies the power. As recessed lighting is usually installed at construction, all the connections are fixed and checked. Once the electrical work is completed, it just needs the bulb (or LED) to connect it to the socket. Recessed lighting comes in different sizes and shapes.
All the electrical work is out of sight, behind the walls. So recessed lighting provides a clean look and does not require much maintenance once installed.
Where And How To Use It
The best place to use recessed lighting is where you want to spotlight or provide higher illumination without the light fixtures taking up space. You can fix recessed lights on both high and low ceiling rooms.
Also, you can use different bulbs in recessed lighting. The majority uses incandescent bulbs, LEDs, or halogen bulbs. Recessed lighting can be installed in only three ways. On the ceilings (most common), in the walls, and sometimes on the floors (these are really esthetic, but not so bright). You can use recessed lighting in your;
You can use recessed lighting to highlight particular areas of your bedroom as well as provide maximum illumination. For example, it can be set up in your walk-in closet to provide lighting which doesn't occupy additional space. Also, you can install recessed lighting on spaces above your dressers, vanities, or workspaces.
Recessed lighting can deliver a sleek look to your living room with the perfect level of illumination for socializing or relaxation. You can also use recessed lights to spotlight specific places for aesthetic purposes like; bookshelves, any cabinet of art, or collectibles.
Since your kitchen often experiences foot traffic and food preparation, recessed lighting can offer more light to carry out these activities without taking up space. Moreover, recessed lighting is directional, thus; making them ideal for task lighting for your kitchen. Recessed lights can also be set up over your kitchen island to brighten the area and, at the same time, keep your ceiling free of any obstruction.
The installation of recessed lighting is easier at the time of new construction. However, you can still retrofit them in existing ceilings. Furthermore, if the ceiling joists are not fully accessible to you, it is still possible to install recessed lights without the need to dig much drywall.
A lot of space is left behind since the lights are fitted inside the ceilings.However, nothing drops down to hamper the space.
Since it frees up the space for lower ceiling rooms, recessed lights can also make a room seem bigger as no fixtures occupy its visible space.
It does not collect dust as its casing and trims protect the light.
The sealed units of recessed lights are waterproof, allowing you to install them in water sensitive areas like; pool areas, stalls, or showers.
Recessed lighting requires almost none of the maintenance.
Its minimal design is also elegant and clean to look at. It gives a professional and modern look to the room or the area which it illuminates.
If placed at optimum distances, it can also create a wall-washing effect, making the room look bigger and highlighting the walls.
These are not flexible and adjustable. For example, you cannot specify the light to one spot if needed.
Walls absorb all the heat that these lights generate. So insulation is required, but it raises the cost of this type.
Once installed, the placement of recessed lighting cannot be changed easily.
The cans positioning can only take place where there are joists.
Recessed lighting points directly downwards. As a result, it can create shadows.
In case of malfunctioning in the socket, you need to remove the whole area to fix the issue. The attachment of units to the wall makes the work hard.
The Main Differences Between Them
Track lightings are not confined to the ceiling as their original placement. Since its electric conductor housings are within the track, you can easily place and move them about to suit your need. In addition, track lights are entirely adjustable.
Moreover, you can raise or drop them with a power extender and stem to constantly change the lighting, feeling, and mood of any room. Track lighting allows you to rotate and angle its individual light fixtures to ensure more flexibility and customization for your lighting. You can even vary the style and shape of its track to get a special look.
On the other hand, recessed lighting is set up within the ceiling through hollow openings drilled inside the ceiling. It is inside these hollow openings that you can install the metal housing of the recessed lights. Unlike track lights, no part of recessed lights drops down from your ceiling. The only part of recessed lighting visible to the human eyes is its trim and some aspects of its inner baffle.
Also, recessed lighting is much more subtle compared to track lighting because it does,t take any space of the room. Recessed lighting doesn't collect a lot of dust, unlike track lighting. Track light basically a sort of task lighting or spotlighting which you can use in a big room, kitchen, or hallway to highlight island places, artwork, furniture, painting, etc. On the other hand, recessed lighting makes your room lighting more smooth, it doesn't take any extra place so the room looks bigger and open, and clean. It also works for highlighting artwork, painting furniture, etc.
But recessed light is a bit difficult to install than track lighting. You need to drywall the ceiling for hollow space to install it. But track lighting is comparatively easy to install as it installs outside the ceiling. Also, once you install recessed light, it is hard to move it to another place. But track lighting is very flexible compared to that. Also, you can't change the direction of lighting in the recessed lights. but in track lighting you can move the track lighting heads to changing the direction of lighting easily.
| | |
| --- | --- |
| Track Lighting | Recessed Lighting |
| ● Track lights can be adjusted to point in various directions. | Recessed lights point the light directly down. |
| Easy to install compared to recessed lighting | Wall drywall and little construction are required. |
| Requires proper maintenance. | Requires little or no maintenance |
| Cleaning of the fixture is required. | Since it doesn't collect dust, cleaning is not required. |
| The flexibility of the light movement. | Units are fixed to one spot. |
| Adjustment of the angle. | You cannot adjust the angle unless some specific trim |
| Many units can be placed on one track. | One unit can be placed in each hole |
| Take up some space. | Consumes no space. |
| Not ideal for low ceiling | Very suitable for low ceiling |
| Install outside the ceiling | Install inside the ceiling |
| Looks fancy and stylish. | Minimal and modern in looks. |
| Suitable for galleries and museums and showrooms | Suitable for corridors and walkways and large commercial space, bedroom |