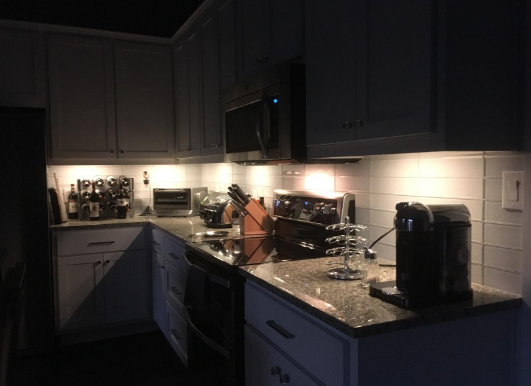 Lighting is an essential element that can not only enhance the style and aesthetics of your home but can also improve functionality as you are able to see better when performing various tasks. In areas such as the kitchen, garage, and bathroom, overhead lighting can be complemented by under cabinet lighting. Under-cabinet lighting also known as under-mount lighting as the name suggests, is added under your upper wall cabinets, or shelves to provide concentrated lighting to perform your tasks on work surfaces. Under-cabinet lighting is very popular and there are many who opt for them due to its practicality and aesthetical appeal. They are also very important to avoid unwanted injuries which can happen in the kitchen for working with risky instruments like a knife without proper under cabinet lighting. Also, they are very cost-effective as you do not have to lighten up the whole room when working on the countertops. You may feel difficult to choose the right one for you. That's why we have explained everything about under cabinet lighting.
Different Types of Under Cabinet Lighting
.The most popular types of under cabinet lighting are the light bars, puck lights, and tape lights. However, for your understanding and making your decision easier, we have divided a few more different types depending on the installation process, power source, bulb type. let's follow.
Under Cabinet Lighting based on Shape
Puck Lights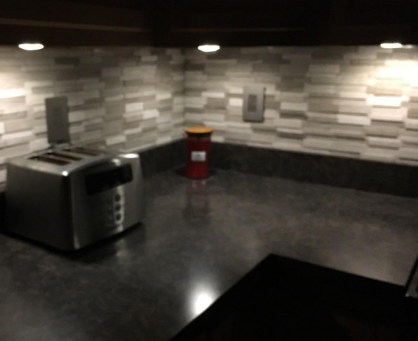 Puck lights have derived their name from their shape which resembles a hockey puck. The rounded shape makes them a perfect choice for illuminating a certain area. They can be used to accentuate a certain area creating some drama, be it under your kitchen cabinets or in your bathroom. Puck lights are very versatile as they can be used with halogen, xenon, or LED lights.
They can be used for accent lighting, spotlighting, and even outdoor lighting. The amount of brightness needed, and the bulb used can be played around with to get the exact kind of lighting required. There are some wired puck lights that need installation with the help of electricians. However, there are many battery-operated, DIY versions available that can be glued or stuck to the surface.
Pros:
Very durable and long lasting.
Cost effective
Light can be focused on a specific area with Puck Lights.
The DIY version can be used in places where temporary lighting is required.
Cons:
Halogen and Xenon puck lights can get very hot.
Tape Lights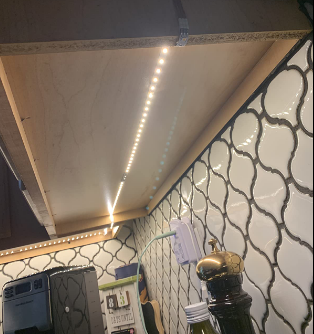 Tape lights also known as strip lights or light strips consist of more than one bulbs that is connected to each other to make a long strip. They provide an evenly distributed light to the surfaces and eliminate any shadows making them very useful. Due to their ability to create functional detail lighting, they make a perfect lighting accessory under the cabinets. For being a sallow profile, you can install it easily in a very small space. More importantly, led strips are extremely easy to install. You can cut some of them to make the perfect size for your cabinet and easily adhere it to install in the cabinet.
They are widely used for decoration purposes, and many use the LED strips under the cabinets as well as around the ceiling of the floor to accentuate the area. The glow produced by these strip lights illuminates the room adding to its aesthetic appeal. There are some strips that have halogen or fluorescent bulbs, and they give off a warm glow. These may come in a simple linear bar or with more fancy designs.
Pros:
Provides an even distributed light eliminating shadows.
Cheaper to install and maintain
Comes in a variety of lengths that can be combined together to illuminate larger areas.
Has additional features such as wireless designs and color changing bulbs.
Can be installed and replaced easily due to the adhesive backing that many strip lights come with.
Cons:
Doesn't provide a very bright illumination.
Replacement of a single bulb from the strip may be a bit tricky.
May need a separate power supply.
Slight fluctuations in the power supply can cause the strip to burn.
Under-cabinet Light Bars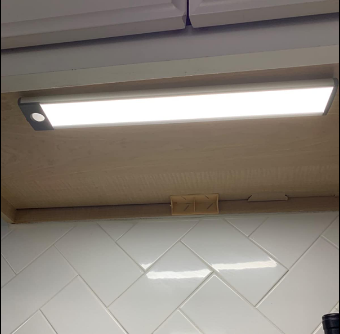 Light Bars consists of a solid, durable, and rigid design. They give off a very professional look and provide a lot of illumination and brightness to the area underneath them. The functionality combined with the aesthetical appeal of these light fixtures makes them a very popular option. The light bars come in different sizes ranging from 8 to 40 inches.
They can be linked together using linking cables. That makes it controllable from a switch or dimmer. They can be installed and fixed easily, though they are not very useful in irregular areas. Also more importantly many of them come both in hardwired and plug-in installation.
Pros:
Can be linked together for a larger area.
Long lasting, highly efficient with low heat output.
Easy installation.
Bright light providing a lot of illumination underneath.
Cons:
Cannot be flexed and hence is not suitable for irregular areas.
Rope Lights
Rope lights are long and very similar to strips of light with the added advantage that they can be bent freely without any damage. They are not a very popular option for under cabinet lighting. In fact, they are more popular in outdoor use. But you can use them under the cabinet as well. They have a cylindrical-shaped casing with LED chips or incandescent bulbs that provide lighting. They are perfect to install in corners and other uneven surfaces. It is very easy to mount rope lights using clips.
Pros:
Installation is very simple.
There can come in different colored bulbs.
They are very flexible and can be used in difficult corners.
They have a long lifespan.
They save money in the long run.
Cons:
They may require a transformer to connect to the power source.
They do not produce a very bright light.
Under Cabinet Lighting based on Power Source
Hardwired/ Direct wire Cabinet Lights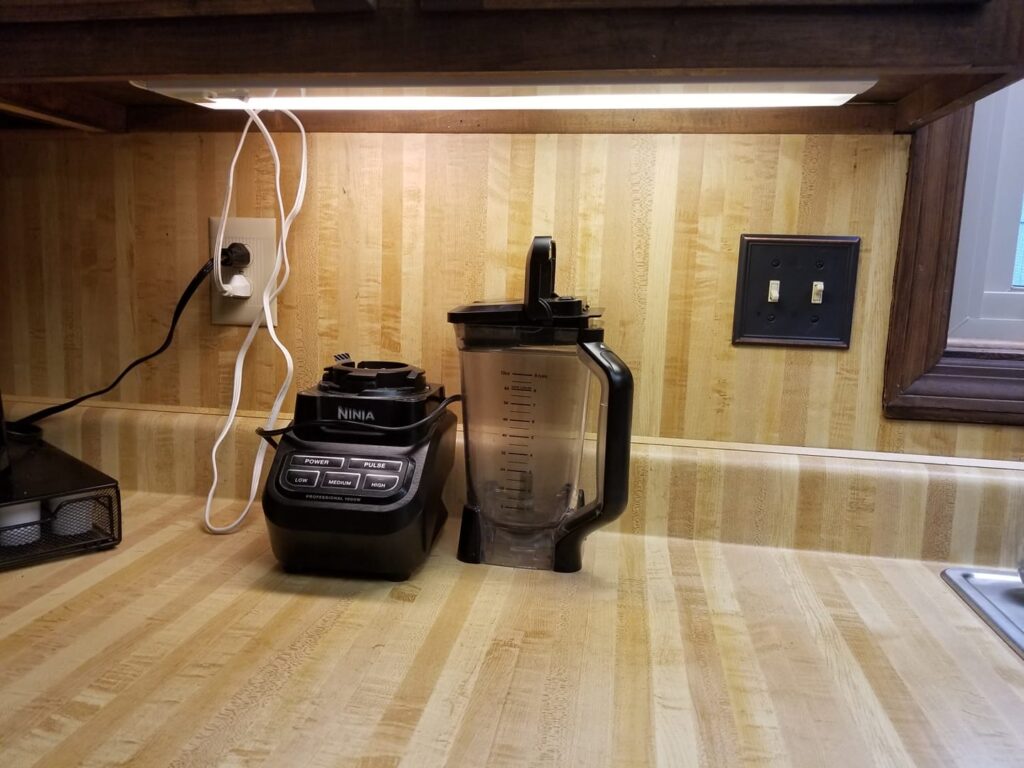 Hardwired under cabinet lighting fixtures require internal wiring to be fitted to the main power line in your home. They are very durable, long-lasting, and convenient. However, the installation will require the help of an expert electrician, who will not only connect the fixture to the mainline but will also ensure that no wires are insight on the surfaces and cabinets where the lights are installed.
Pros:
Cons:
2.Plug-In Fixtures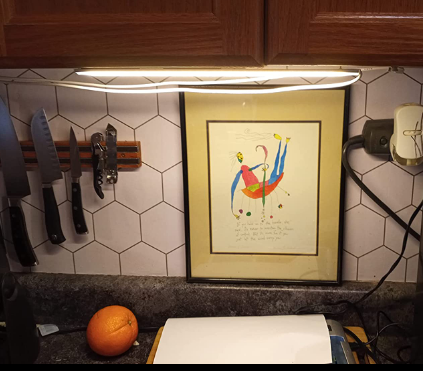 Plug-In under cabinet lighting Fixtures are very versatile as they can be plugged in anywhere if a power socket is nearby. This makes it handy for people staying in rented places or even when additional lighting is required. However, the catch is that a bit of the wire will show which will compromise on the aesthetics.
Pros:
Easy to install
Can be used anywhere where a power socket is available
Cons:
Wires hanging out doesn't look very appealing
3.Wireless/Battery Operated Lights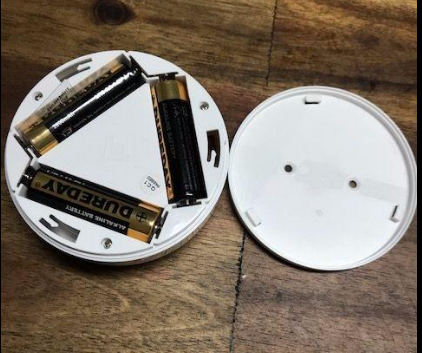 These light fixtures are ideal for DIY lovers, as they can be fitted anywhere and everywhere without any hassles. There are some fixtures that may require you to use screws, but most come with a stick-on feature. These are perfect for dark corners where you may require additional lighting. The wireless option requires the use of batteries. These may need to be changed frequently depending on the use of the light.
Pros:
Can be fitted anywhere
Easy to install
Cons:
Batteries may need to be replaced regularly.
Under Cabinet Lighting based on Bulb Type
LED Lighting:
Versatility and energy efficiency is the greatest in LED lights, making them one of the most popular choices for under cabinet lighting. Despite their higher initial cost, they tend to cost less in the long run due to the lower energy requirements. They are also available in a huge variety of styles and colors, making it easy to complement your unique style and decor. Functionality can be achieved keeping in line with the aesthetics of your home with the help of LEDs. The different brightness levels that are available with LEDs make it easier to accommodate all your lighting needs.
Pros:
No heat is emitted making it easier to work under.
Overall electricity bill is lower due to the lower energy needs.
Environmentally friendly.
Comes in different brightness levels.
They are long-lasting and durable.
Cons:
Initial investment is higher than other types.
Their brightness can depreciate over time.
They may be difficult to install as some need a separate power supply.
Halogen Lighting:
Halogen lighting is a type of incandescent light fixture that provides a lot of light and heat. They are especially useful in areas where there is a need for higher illumination. They are of greater use in cold areas as the extra heat produced helps keep the food in the countertop warm. However, in other circumstances, they cannot be used for longer periods as it becomes too hot to work underneath them. An advantage that they have is that they can be dimmed as required.
Pros:
They provide a lot of light and brightness.
They have dimming capabilities.
The bulbs tend to be smaller in size and therefore are more economical in terms of energy saving and heat output.
Cons:
They have a shorter lifespan
They produce a lot of heat.
Halogen lights are not environmentally friendly due to the high level of carbon emissions.
They are not very energy efficient, as they use up a lot of electricity.
Can be expensive in the long run.
Xenon Lighting
Xenon lighting gives off a very bright light as they have an ideal color rendering index (CRI). The CRI index can predict how good the visual output of the light will be or how the light will be able to illuminate the color of the object under it. The higher the CRI, the better the light renders color. Xenon has a very high CRI, and therefore is a popular choice, especially to illuminate and accentuate light on the tabletop or for work that requires a high level of detail. It gives off a very sophisticated look. However, it gives off a lot of heat and should not be used for longer periods of time.
Pros:
They tend to illuminate the objects in their true colors due to the higher CRI.
There are numerous designs and styles to choose from.
They have a longer life span.
They are energy efficient as they use gas as their energy source.
Not very costly to buy.
They may have dimming options.
Cons:
Produce a lot of heat.
They use a lot of energy and can get expensive in the long run.
The bulb can get too hot to the touch and may cause injuries.
Replated Article: Difference between xenon vs led under cabinet l;ighting
Fluorescent Lighting
Fluorescent lighting tends to give off a bright light without emitting a lot of heat making it a popular choice for home use. The illumination from fluorescent light does not have the same CRI as the Xenon light, but they produce considerable brightness and have many other advantages such as the lower heat output, cost efficiency in the long run, and several style and tones.
Pros:
Provides a bright light and satisfactory illumination.
Cost effective in the long run as they use less energy and have lower installation costs.
Compact in size
Have a longer life span.
Cons:
Contains mercury and must be disposed of properly.
Does not have dimming possibilities except in some cases.
Florescent lights have a higher initial cost.
Have a lower CRI as compared to Xenon lights.
Under Cabinet Lighting based on Installation
Surface Mounted Lights
These kinds of light fittings are mounted on top of the surface and tend to protrude out a bit. However, they are either enclosed neatly or covered with a fancy case to make them look good and enhance the aesthetic appeal of such light fittings. They come in many different shapes and sizes and are easy to install.
Pros:
They can be installed on old fittings easily without any alterations required.
Cons:
They need to be fitted by an electrician.
They may not look very aesthetically appealing if not fitted properly.
Recessed Lights
The electric parts of these light fittings are hidden completely under the surface they are installed. They give off a very chic and sophisticated look like only the surface of the bulb is showing in line with the surface that they are installed in.
Pros:
Enhances the aesthetical appeal of your home.
Makes the area look and feel bigger as they take less space.
Provides an even distribution of light.
The finishes can be changed anytime without affecting the actual light fixture.
Cons:
Hard to install and may require an electrician to do the necessary wiring.
If they are not installed properly, they may not provide enough light.
Requires the assistance of an electrician for proper installation.
Complex
Not flexible
Benifits of Using Under cabinet Lighting
The benefits of under cabinet lighting are unparallel. Here are some of them.
It increase the lighting quality by providing the light directly to your working place.
It makes your working experience very pleasant and healthy by giving you perfect lighting solution in your counter top.
It saves your electricity bills by a big size. Because they comes in low voltage and also you don't turn on the lighting in your whole kitchen for doing a task in your cabinet.
Easy instalation and operation.
It hepls to avoid unwanted accident with risky kitchen instruments.
It gives a great look amd ambiance to your kitchen.
Related Articles:
Best smart under cabinet lighting